The program, our convictions
We empower women scientists, inspire the next generation of women to enter science and collaborate to transform the world of science from within.
Promoting gender equality and empowering women in Science
Throughout the scientific community, women are still excluded from making an equal contribution to addressing the world's social, environmental and economic challenges. Too few women are breaking the glass ceiling. Only 14%¹ of senior academic roles in science are held by women in Europe, just 33.3%² of scientific researchers are women worldwide, and less than 4% of Nobel Prizes for Science have ever been awarded to women³. 

¹ She Figures, 2018.
² To be smart, the digital revolution will need to be inclusive: excerpt from the UNESCO science report
³ Source: Nobel Prize
Only 33.3% of scientific researchers are women worldwide.
The gender gap in science
33.3% of women researchers worldwide
Gender bias in science
The fight to empower women in science is more than a question of equality, it is also fundamentally a question of the quality of research. Gendered science means solutions may fail to meet women's needs. With only men leading scientific research, studies show that women lose out from medical and technological innovation – even to the point of risks to their health and wellbeing.
For example, cardiovascular disease is still the primary cause of death among women, particularly in Europe, where 49% of women die from such diseases (vs. 40% of men¹). Yet as late as the 20th century, doctors were investigating heart disease among twice as many men as women, with women less likely to receive vital surgery or treatment. And in today's hyper-connected, technology-led world, artificial intelligence is reproducing sexist stereotypes through its algorithms, preventing women from succeeding in the workplace² or creating false expectations of how women should look and behave.
¹ European Heart Journal, November 2016. Cardiovascular disease in Europe: epidemiological update 2016. WHO Mortality Database.
² The Conversation: Artificial intelligence has a gender bias problem – just ask Siri, September 2019.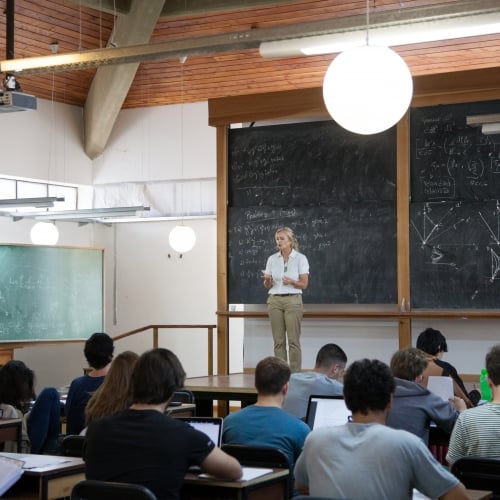 Empowering women scientists to break the glass ceiling
So how can we correct this imbalance? As with all great transformations, it requires a cultural shift in society. The obstacles preventing women from achieving scientific success must be overcome at every level. This starts with encouraging girls to study science at school. It means, promoting inclusive career paths, improving work-life balance for women scientists and eliminating harassment from the scientific workplace all major challenges identified by an independent survey of For Women in Science alumnae¹. Senior women scientists must gain equal access to funding, publication and speaking opportunities, amplifying their voices and gaining equal recognition for scientific excellence.
¹ This independent study was conducted in 2019 on 327 For Women in Science alumnae coming from 65 countries.
Harnessing the talents of women scientists
L'Oréal, since 1998, and the Fondation L'Oréal, since 2007, have worked with UNESCO to empower more women scientists to overcome barriers to progression and participate in solving the great challenges of our time – for the benefit of all. We are committed to harnessing the talents, knowledge and expertise of women to help achieve a fairer, more sustainable research.
For 24 years, our For Women in Science program has supported and raised the profile of more than 3,900 women researchers from more than 110 countries, rewarding scientific excellence and inspiring younger generations of women to pursue science as a career. We reward all major areas of life and Environmental Science as well as Material Science. In 2019, we extended the Awards to Mathematics and Computer Science to promote gender-equal solutions for the digital transition. The Fondation L'Oréal supports and accompanies these Laureates and Young Talents through research endowments, networking opportunities and leadership training to break the glass ceiling.