National and regional Young Talents programs
The Fondation L'Oréal empowers aspiring women scientists to overcome barriers to progression and supports them in advancing their research.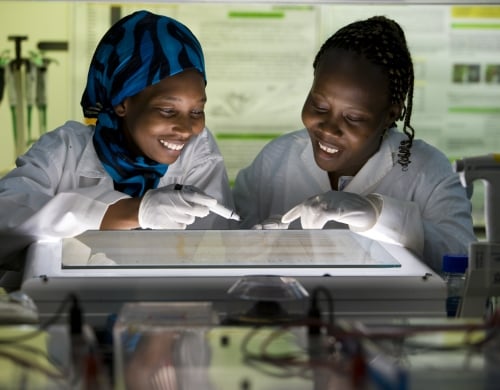 Encouraging young women researchers
The 52 national and regional programs award every year about 260 endowments to women at PhD and post-doctoral levels in more than 110 countries¹, supporting them to overcome the obstacles that prevent women from progressing in science. They are chosen from among thousands of applications by some 400 international scientists.
Many of these young, talented scientists face the traditional challenges that too often prevent women from progressing in science, from prejudice to limited funding and publication opportunities. Despite this, they are determined to persevere and make a significant contribution to science.
Importantly, we help empower them to break the glass ceiling more easily and further their personal and professional development through a dedicated training program covering effective team management, negotiation and leadership skills, as well as coaching on building their reputation and promoting their research.







 
¹ Actions carried out outside the European Economic Area, as described on this page, are carried out within the framework of French applicable regulations.
52 national and regional programs around the world.
52 national & regional programs
250 Young Talents in 2022
National programs

Regional programs

LEVANT

6

MAGHREB

5

MIDDLE EAST

6

SUB-SAHARAN AFRICA

20
National programs

CHINA

10

INDONESIA

4

JAPAN

4

MALAYSIA

3

PHILIPPINES

1

REPUBLIC OF KOREA

4

SINGAPORE

2

THAILAND

5

VIETNAM

5

Regional program

AUSTRALIA & NEW ZEALAND

5
National programs

AUSTRIA

4

BELGIUM & LUXEMBOURG

3

BULGARIA

3

CROATIA

4

CZECH REPUBLIC

2

DENMARK

3

FINLAND

1

FRANCE

35

GREECE

3

HUNGARY

2

IRELAND & UNITED KINGDOM

5

ITALY

6

NETHERLANDS

2

POLAND

6

PORTUGAL

4

ROMANIA

4

RUSSIA

10

SERBIA

3

SLOVAKIA

2

SLOVENIA

3

SWEDEN

2

TURQUEY

6

UKRAINE

3

Regional program
National program

ARGENTINE

6

BRAZIL

7

CHILE

2

COLOMBIA

14

MEXICO

5

PANAMA

1

PERU

2

URUGUAY

1
Spotlight on: French Young Talents
In France, women only represent 28% of academics in fundamental sciences, with real consequences on the quality of innovation and research findings. The Fondation L'Oréal is committed to empowering young women scientists at a critical point in their career, in order to help more women progress towards senior scientific roles.
Through its longstanding French Young Talents program, started in 2007, it supports the country's aspiring women scientists in building the skills and confidence they need to overcome gender prejudice, break the glass ceiling and participate equally in science.
Every year, we award 35 Young Talents of an incredible diversity and richness of scientific endeavour, both in metropolitan France and across the French Overseas Territories. Our PhD and post-doctoral fellows benefit from endowments of €15,000 and €20,000 respectively.
DISCOVER THE 2020, 2021 and 2022 FRENCH YOUNG TALENTS
APPLY TO THE FRENCH YOUNG TALENTS PROGRAM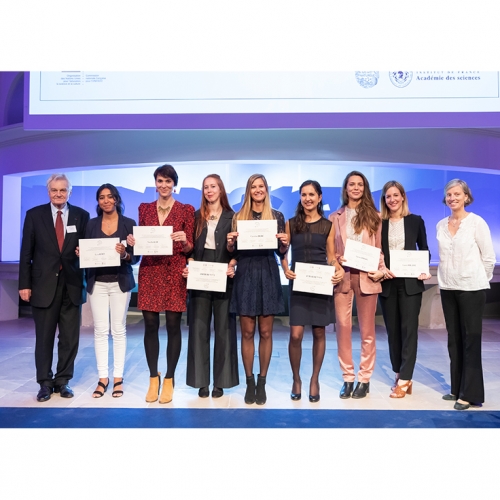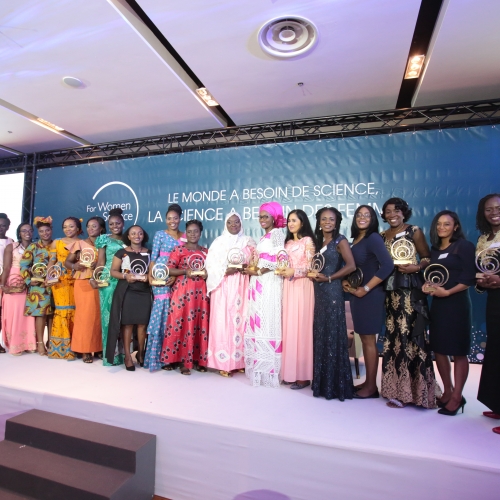 Spotlight on:
Sub-Saharan African Young Talents

The continent of Africa has the greatest need of all for science and innovation. Women must contribute fully to solving the interconnected challenges of climate change, resource scarcity, poverty and inequality, as the African population grows. However, today just 2.4% of researchers globally are based in Africa, and of these scarcely 31% are women¹.
Researchers in Sub-Saharan Africa face certain common challenges such as the lack of finance and techniques to complete research effectively. But women scientists face additional difficulties linked to social expectations surrounding their role in the home, making it very challenging to achieve a balance between research and family life. There is also a distinct lack of women role models, and research directors are often reticent in employing women.
Our For Women in Science program in Sub-Saharan Africa, started in 2010, has honoured 11 outstanding women scientists and 134 Young Talents to date. The program, spanning the 47 Sub-Saharan Africa countries, offers 20 endowments from €10,000 to €15,000. The African Young Talents also benefit from a training given by international experts and designed to give them more resources to pursue their careers.
Among our recent fellows are enterprising women scientists exploring new approaches to treating tuberculosis, ways to help smallholder farmers build resilience to climate change and preserve bee colonies, and strategies to better understand the chemical relationship between mosquitoes and humans.
¹ Report on Science, UNESCO (2015). 
DISCOVER THE 2020, 2021 and 2022 SUB-SAHARAN AFRICAN YOUNG TALENTS
APPLY TO THE SUB-SAHRAN AFRICAN YOUNG TALENTS PROGRAM