Vocational beauty training
Beauty for a Better Life training delivers free, high quality beauty training to vulnerable people worldwide, helping to improve their lives and employment prospects.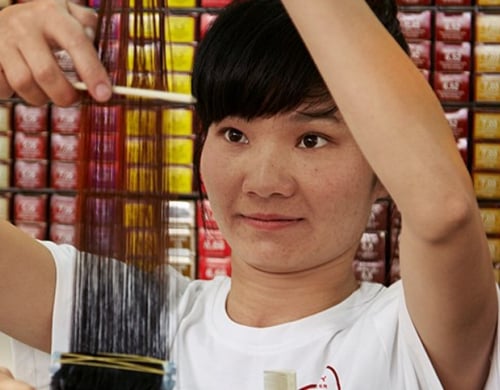 Finding work and hope through vocational beauty training
Our international Beauty for a Better Life training program delivers free, high quality vocational beauty training to vulnerable people, especially women.
Established in 2009, the program is designed to help women gain access to employment or create their own businesses.
In 27 countries¹, we partner with 60 local non-profit organizations to deliver training through 123 centres. Together, we select candidates and develop training courses adapted to both participants' needs and the local context, covering topics including hairdressing, make-up, manicure and beauty advice. Through these partnerships, the vocational beauty training program operates in countries including Brazil, China, Indonesia, Vietnam, Colombia, Argentina and Lebanon.
¹ Actions carried out outside the European Economic Area, as described on this page, are carried out within the framework of French applicable regulations.
35,000 people had access to vocational beauty training since the beginning of the program.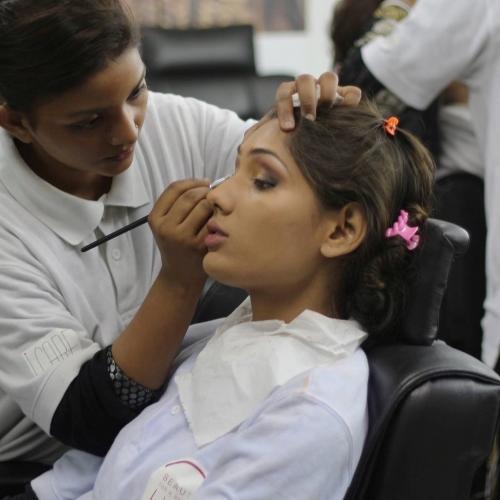 In addition to technical expertise, we promote social and interpersonal skills, offer practical help with searching for internships, jobs or entrepreneurship opportunities, and support participants in realising their ambitions. 
Each student is awarded with a recognised diploma developed in partnership with local authorities. Equipped with valuable beauty skills and a greater sense of confidence and self-esteem, they have a greater chance of getting access to work and forging a career in beauty.  
Since the beginning of the program, more than 35,000 people had access to professional training through our training programs. 
Beauty for a Better Life in action

Beauty for a Better Life has been particularly successful in Brazil and Vietnam.
In Brazil, we have operated with community organizations Casa do Menor and Redes da Maré since 2017, helping vulnerable women at three training centres in the province of Rio de Janeiro. Through these four-month courses, women learn a variety of beauty skills that allow them to become more economically independent and generate additional household income. 
The program has trained 2,296 graduates to date, including 665 in 2022.
"I did not know anything about hair and now I have a job that has become my passion. Someone believed in me and that's rewarding. The course was an important milestone in my life, because I would never be able to pay for one, I now have a profession." 

Joice Silva, 24, Beauty for a Beauty Life graduate.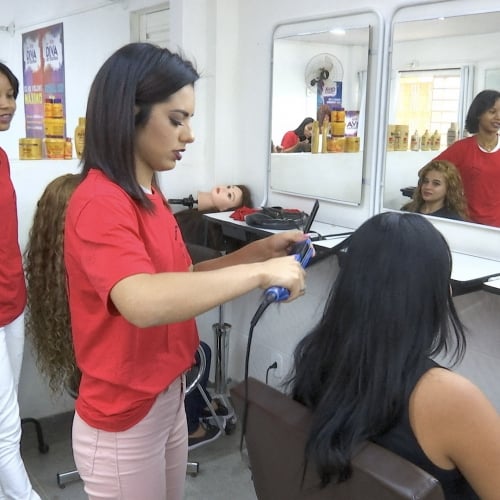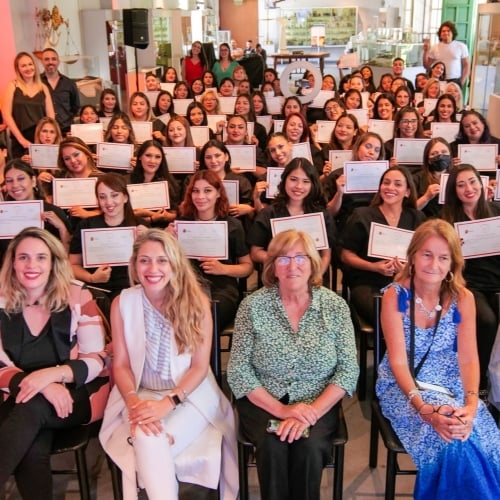 "My dream was to have a profession. Today I'm formally certified in something that I really love. This achievement is an experience that will be marked for the rest of my life."
Ana Carla dos Santos, 37, Beauty for a Beauty Life graduate.
We operate our longest running program in Vietnam, where we work with multiple non-profit organizations including Care, Enfants et Développement, Hagar, Peace House Shelter, Saigon Children charity, Vietnam Red Cross, and Yen Bai Women's Union in provinces across the country, from Hanoi to Ho Chi Minh. 
Together, we support young women aged 15-25, including single mothers (prioritising those who are unemployed), victims of physical and sexual abuse or domestic violence, orphans, victims of human trafficking, people from disadvantaged backgrounds and former prisoners. 
Through free, vocational training in hairdressing and make-up, more than 3,003  students have graduated since 2009, with 100% finding jobs straight away. Some 603 students graduated in 2022.